Pink Parcel
Recently we have been working with the lovely team at Pink Parcel. They are a company that provides luxury period subscription boxes which include monthly necessities and specially selected goodies for you to treat yourself. Because who would say no to extra surprises delivered straight to their front door?
If you got your hands on a Pink Parcel June edition box then you'd be lucky enough to find one of our Emergency Tea teabags inside. These little beauties are individually wrapped teabags full of quality English Breakfast tea and the perfect size to pop in your handbag or purse. This makes them ideal for keeping with you at all times just in case of emergencies (i.e. when you don't have access to a cup of tea) or for spontaneous afternoon tea!
From beauty products to sweet treats the Pink team work with lots and lots of brands such as Joe & Seph's, Aussie, Bubble T Cosmetics, Coppa Feel and Mallow and Marsh to make their boxes fabulous. The TeaShed team LOVE the concept of Pink Parcel which is why we have been so excited to work with them. Have a look at the Pink Parcel website to check out their work and sign up yourself.
If you thoroughly enjoyed your Emergency Tea cuppa you can get a pack of 30 tea bags from our website or even get some in one of our Emergency Tea Gift Bags to give to your tea loving friends and family. Either way, make sure you stayed prepared and keep and Emergency Tea bag about your person at all times!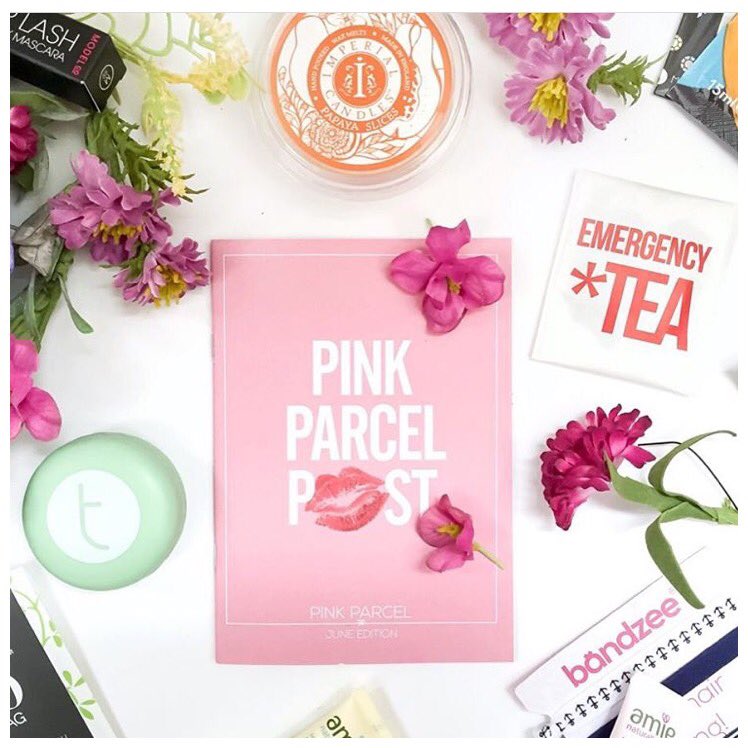 Remember you can share your pictures and connect with us on Facebook, Twitter, Pinterest and Instagram to see more of our exciting collaborations and competitions!
Love The TeaShed Xx